~ 小野麻美 プロフィール ~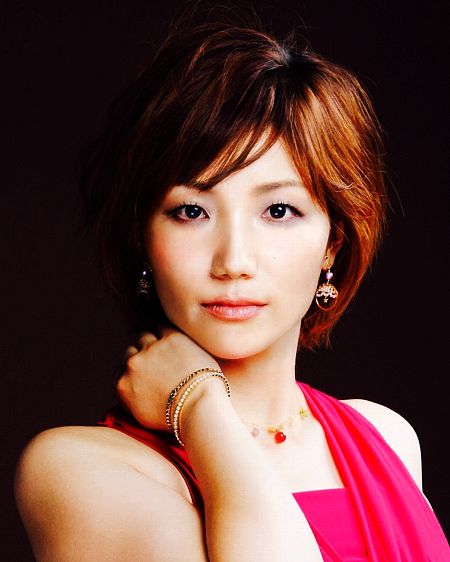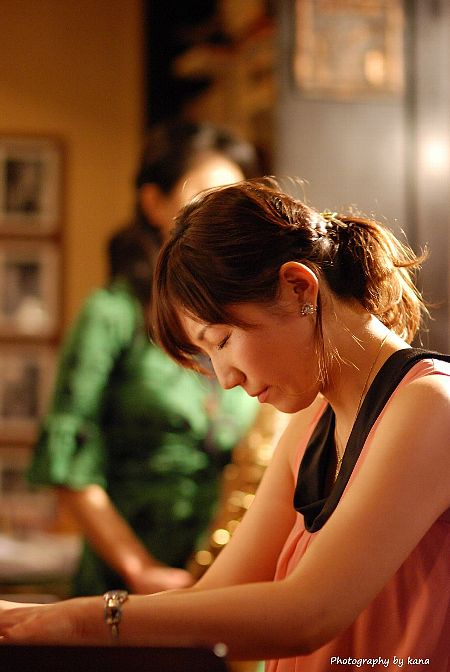 小野麻美 - Asami Ono

京都生まれ山科育ち。
三歳からクラシックピアノ、
中学に入り本格的にクラシックピアノ、
京都華頂女子高等学校 音楽科へ入学。その後、
相愛大学音楽学部器楽学科に進むと同時に
AN music school京都にてジャズピアノを学ぶ。
玉田隆氏、亀田邦宏氏に師事。
卒業時にYAMAHA講師となり、それと同時に
京都祇園『CANDY』にて演奏活動をスタート。
Westin Miyako Hotel Kyotoにて数年間レギュラー演奏、
そのときの影響で海外に興味を持ち渡米。
ニューヨークのJazz Clubアーサーズタバーンで出会った
山本恵理(pf)Alan Hampton(wb)竹内郁夫(ds)のLIVEから
オリジナル中心に繰り広げられる世界に刺激を受ける。

◆2014年1月13日に念願の
ピアノトリオ1stアルバム「Deep Blue」
深い海の気持ち~を発売。
ラジオや、テレビに出演。
現在もオリジナル楽曲を中心にピアノトリオや
様々な編成で関西だけでなく関東へも遠征し、
ジャズフェスへの参加、海外アーティストとの
セッション等、精力的な演奏活動を展開している。

--------------------------------------------------

ASAMI ONO(PIANIST)

I learn a piano and go to the personal classroom and Yamaha music classroom in the days of an elementary school and learn ensemble from 3 years old.
I enter the junior high school and make up my mind to advance to the way of the music and study under Chiaki Okada with a classical music piano.
I belong to the chorus club by the club activities and win consecutive silver medals in the NHK chorus contest for three years. And I pass the music department of the kacho girls' high school of Kyoto wonderfully and learn classical music in earnest.

I enter a school of higher grade in souai University music department instrumental music subject piano specialty, but, after graduation, enter the AN music school Kyoto school after having left it by a personal reason. Touch JAZZ of a different new genre, ROCK, POPS, LATIN, FUSION … and cross a band with a lot of splendid friends and start long-cherished performance activity in long-established store JAZZ live house "CANDY" in Gion so far after 2 doing a session.

I work for one year by a jazz piano, the lecturer business of the popular piano, a lobby performance of Westin Miyako Hotel Kyoto, a solo piano regular performance in tea lounge "MAYFAIR" at Yamaha popular music school from the same period. I am active by various arrangement, formation mainly on JAZZ, pops in a party, a wedding around the famous hotel in Kyoto Hotel Okura Granvia Kyoto . Otsu Prince Hotel. .Hotel New Otani. I showed an opening performance in Swiss Hotel Osaka Tabora 36BAR.